Confession: I came across this fantastic idea in a magazine, but I couldn't find any pictures online, so I'm making my own Pinterest pin...using my blog as a platform for how to make BIRTHDAY CAKE RICE KRISPIES TREAT ICE CREAM BOWLS. Are you intrigued? Here's the how to:
You can use your favorite Rice Krispies recipe, following it until you get to the "pressing it into the pan" part . OR you can make
Cake Batter Rice Krispies
(Right?!) like I did. Because, let's face it, what's better than cake and ice cream?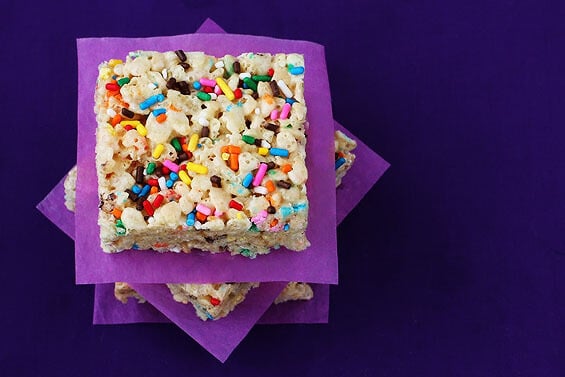 Photo via:
gimmesomeoven
I'm sorry to say that I don't know how many bowls a full batch of rice krispies treats make. I only made enough bowls for my little family for that night, making regular rice krispies treats with the rest of the mixture. I'm curious to know how many they would make though, so maybe I'll come back and update this blog with the amount. I'm also curious to know if they freeze well. If they do, that would totally make it worth making a big batch of them. I have a feeling I'll be back.